The new era of experiential technology and content management - The Wall Tour 2023
Is the technology for Retail world communication a piece of furniture or an integral part of it? Is the quality of content a tool to influence customers? What is the state of the art and how is a technological flagship store designed today?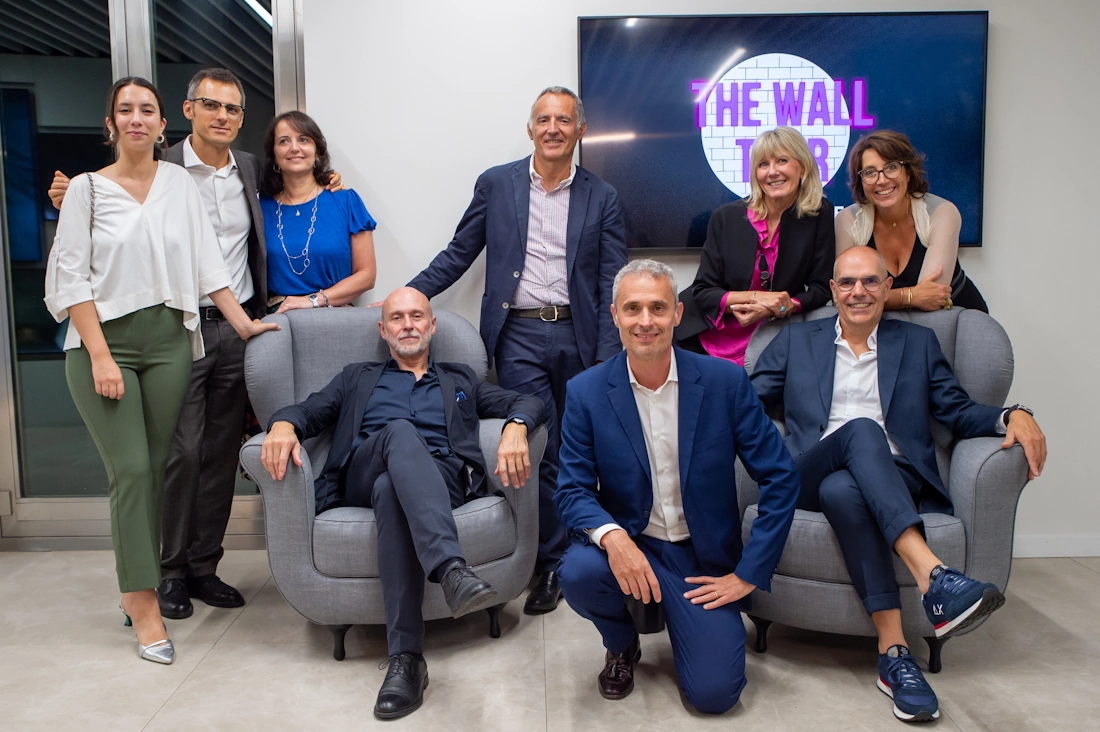 These were some of the questions that were sought to be answered at the inauguration of "The Wall Tour", an event branded INFINITYS in partnership with Samsung and with the participation of APCI, Italian Professional Chefs Association. If you missed the inauguration highlights, click here.
From the discussions and comparison between industry experts, a Programmatic Manifesto was born, summarizing in 5 points all the themes that were addressed and intended to be carried forward during "The Wall Tour". Just as in Pink Floyd's protest song for freedom, here too the aim is to give a voice to a union too often unjustly set aside: Technology-Narrative. The desire is to break down barriers between different professional fields, inaugurating an era of collaboration and innovation to support business growth, while at the same time elevating the audience's experience to a new level of engagement and meaning. After all, we cannot deny that in modern times everything revolves around what we see and perceive with our senses.
Programmatic Manifesto
1. Experience: The New Paradigm of Space Design
Modern spaces must go beyond mere functionality; they must create an immersive experience that captures the audience's imagination and attention. This can only be achieved through a design that takes into account both the physical aspect and the digital component of design.
2. Technology: The Leading Actor, Not an Extra
Technology should not be relegated to a secondary role. It is essential to include it in the design from the start, establishing a dialogue between technology and environment. A monitor is not just a display; it is an open window onto a universe of content, emotions, and knowledge. When technology is harmoniously integrated, it becomes a powerful vehicle of emotion and storytelling.
3. Synergy between Hardware and Content: Design in Harmony
A synergistic dialogue between technology and content not only enhances each element but elevates the entire experience. For this reason, a holistic approach must be adopted in the design of spaces where every element, from physical to digital, must be tailored to serve a single common goal: to build an extraordinary experience.
4. Strategic Narration: Storytelling is Storyselling
Investing in technology goes beyond purchasing the latest cutting-edge devices; it is a commitment over time that requires a dynamic, continually evolving content schedule. In a world where user experience is central, technology acts as a catalyst: it transforms well-crafted content into powerful business tools, while an inactive or empty display marks a failure in return on investment and undermines trust in the overall value of the project.
5. Co-Creation: A Multi-Disciplinary Dialogue
An exceptional project is born from the synergy of different talents, in a participatory approach.
This means opening the dialogue and collaboration between customers, designers, technologists, and content creators from the beginning. And each expert is called upon to look beyond their narrow field and interest, contributing with a holistic vision to the overall success of the project.